Can "The Whole World" Be Wrong?
Lethal Journalism, Antisemitism, and Global Jihad
---
Landes, a medievalist and historian of apocalyptic movements, takes us through the
first years of the third millennium (2000-2003), documenting how a radical
inability of Westerners to understand the medieval mentality that drove Global
Jihad prompted a series of disastrous misinterpretations and misguided
reactions that have shaped our so-far unhappy century. These misinterpretations
in 2000, 2001, 2002, and 2005, contributed fundamentally to the ever-worsening moral
and empirical disorientations of our information elites (journalists,
academics, pundits). So while journalists reported Palestinian war propaganda
as news (lethal journalism), they were also reporting Jihadi war propaganda as
news (own-goal war journalism). These radical disorientations have
created our current dilemma of pervasive information distrust, deep splits
within the voting public in most democracies, the politicization of science,
and the inability of Western elites to defend their civilization, and instead,
to stand down before an invasion.
---
This book is frighteningly brilliant, and brilliantly frightening. It will literally turn everything you think you understand about the Jews, Islam, the West, upside-down — because it will expose how "lethal journalism" has in fact inverted reality in the ways it portrays these issues and the conflicts they produce. Once you see it this "new" way you realize just how profoundly misled and deceived you have been by the mainstream media, who turn out, after all, to be doing service to a world movement that seeks to destroy the west and that same media. Crisp, penetrating, prose, even somehow manages a sense of humor despite its very dark and depressing topic. Essential reading.

Andrew Pessin
Richard Landes is the epistemological authority on these issues, we use the terms he invented in order to express ourselves. He's the Eliezer ben Yehuda of delegitimization.

Yossi Kuperwasser, rtd General, Israeli Intelligence
Landes

' new 

and magnificent book

… 

is essential reading for anyone seeking to understand today's lunacies.

Melanie Phillips
Richard Landes is right to call for a rereading of the Second Intifada, and to draw our attention to the way the images and interpretations of those years contributed to misunderstanding the years of terror, and to a new Islamist-inflected species of antisemitism. He makes a convincing case that, yes, "the whole world"—or at least too many very accomplished professionals in the media, public life, and politics—were indeed wrong about the causes of the terrorism directed at the Jewish state in recent decades. Twenty-two years after the Second Intifada erupted, it is time for a rethink.

Jeffrey Herf
Dr. 

Landes

 tackles the sacred cows of the liberal West that takes it as a given that Israel is one of the worst human rights violators, that supporting the Palestinian cause is the archetype of progressive values, that the West is Islamophobic and institutionally racist. On page after page, he doesn't only explode these myths, but he points out how stupid these opinions and their supporting thought processes are - and why so much of the Western world is willing to sacrifice its own values to accept these lies.  "Can 'The Whole World' Be Wrong?" is a modern take on the Emperor's New Clothes.

Elder of Ziyon
I read your new book over Shabbos and I just swallowed it whole!! Someone finally has the words for everything I've been struggling to say! Thank you.

ChanaleMusic
You speak my thoughts over 40 years when I first looked desperately for someone who could say what I thought trying to prove to myself that I'm not mad… In my limited knowledge, I've always known and suspected what you explain so clearly… totally enthralled by every word… it's a powerhouse. 

Sharon Klaff
I learned enormously from this book. It made me realize the span of events, and I greatly appreciated the wealth of insights and the incisive analysis that the author brought to bear.

Raphael Israeli
In this deeply researched and absorbing work… to the question Landes poses in his title – Can "The Whole World" Be Wrong? – his closely reasoned, gripping and revelatory work returns a clear answer. Yes.

Neville Teller, Jerusalem Post
This book is an important history lesson, especially for those who were not yet born when the blood libels began, but who now face metastasizing Jew-hatred on campus and in the streets.

Phyllis Chesler
Few observers of present-day antisemitism have been as tenacious and tough-minded as Richard Landes in identifying the ideas and people responsible for the upsurge of Jew-hatred in recent years. Placing this hostility within the broader context of illiberal thinking and militant anti-democratic movements, Landes plunges readers into the midst of a high-stakes intellectual and political battle. Written by a knowledgeable, sharply judgmental, and deeply committed combatant in today's ideological debates about Jews and Israel, this book will rouse strong feelings as well as offer bold and provocative insights into matters of great historical and contemporary consequence.

Alvin H. Rosenfeld, Professor of English and Jewish Studies and Irving M. Glazer Chair in Jewish Studies, Indiana University
"If you stay awake pondering the insanity of woke culture, particularly in its virulent form of Israel derangement syndrome, Can 'The Whole World' Be Wrong? is likely to give you even more reasons to despair. Opening with a warning "If I'm Right, We're in Deep Trouble", Professor Richard Landes provides readers with a guided tour of 21st Century obsessions, from 'liberal cognitive egocentrics' to demopaths armed with post-colonial kryptonite. At each stop, the meticulously documented book systematically exposes the facades of the intersectional self-righteousness and pseudo-morality of NGO propagandists and narrative journalists."

Gerald M. Steinberg, Professor of Political Studies, Bar Ilan University, and founder, NGO Monitor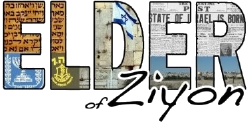 Judean Rose
ELDER OF ZIYON, March 22, 2023
Israel HaYom, May 11, 2023
ישראל מסתפקת בתיקו בקרב על התודעה
ההיסטוריון ריצ'רד לנדס, הוגה המושג "פאליווד", חושף בספרו כיצד מובילי דעה במערב גוררים את תרבותם לאבדון • הוא מבכה גם את הרפיון ההסברתי הישראלי, שמשחק לידי תומכי האסלאמיסטים • "דוברים ישראלים משיבים מלחמה, אבל לא מבינים שהעולם עדיין מקבל תמונה מעוותת"
Israel HaYom, May 11, 2023
Israel settles for a draw in the battle for hearts and minds
Historian Richard Landes, the originator of the term Paliwood, reveals in his book how Western opinion leaders drag their culture into oblivion. He also laments Israel's laxity in propaganda, which plays into the hands of Islamist supporters. "The inability of the West to understand the medieval mentality that drives global jihad creates a real danger," he says. "To illustrate what we are up against, illustrate the false representations of the Palestinians and their supporters," Landes says.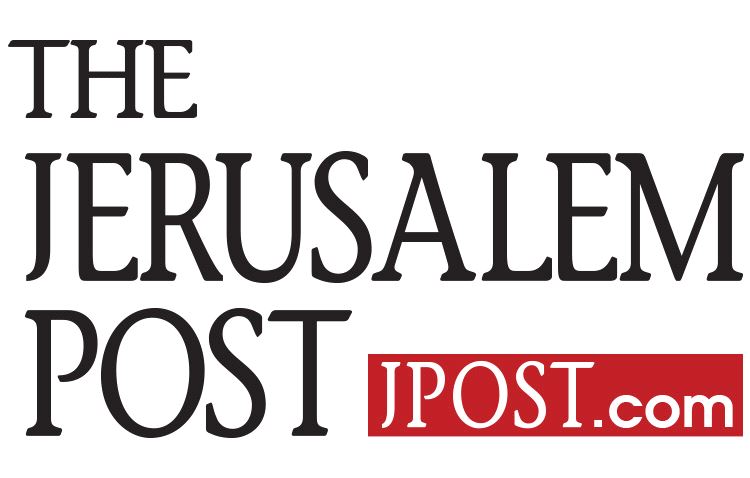 The Jerusalem Post, April 28, 2023
From a journalist's perspective, Richard Landes has penned one of the most authoritative books on the collapse of journalism in its coverage of Israel and Palestinians.
MELANIE PHILLIPS
Jewish News Syndicate, FEBRUARY 16, 2023
A new book is essential to understanding the current lunacy over Israel and the global jihad.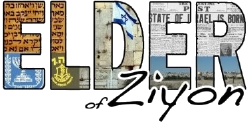 ELDER OF ZIYON
ELDER OF ZIYON, JANUARY 22, 2023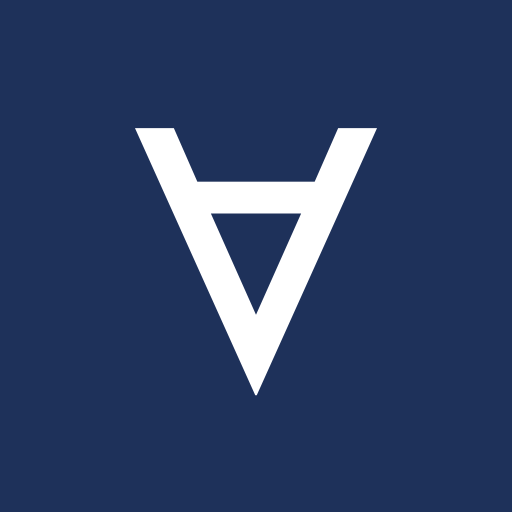 Achgut.com, December 30, 2022
Das neue Buch des Historikers Richard Landes zeigt, wie ein Krieg, der mit Lügen und mit Sprache geführt wird, nicht nur den jüdischen Staat, sondern auch den Westen selbst gefährdet.
Jewish News Syndicate, December 12, 2022
Historian Richard Landes's new book shows how a war of lies and language endangers not only the Jewish state, but the West itself.

Quilette, December 2, 2022
In a valuable new book, historian Richard Landes argues that Western reporting on the Second Palestinian Intifada helped to seed a misunderstanding of terrorism.

Listen to Richard Landes on Talking Point:
PALLYWOOD EXPOSED —  Medievalist expert Professor Richard Landes coined the term Pallywood  in 2003 while investigating the Muhammad al Durah affair and and has never been afraid to tackle the topic of Middle East news bias despite enormous pressure.  In his Talking Point interview, Richard discusses his latest book : Can "The Whole World" Be Wrong? Lethal Journalism, Antisemitism, and Global Jihad and explains the similarities between apocalyptic and millenarian thinking and how it historically can affect antisemitism including our present day. You will also discover how to take a class with Richard to go through his book with him personally.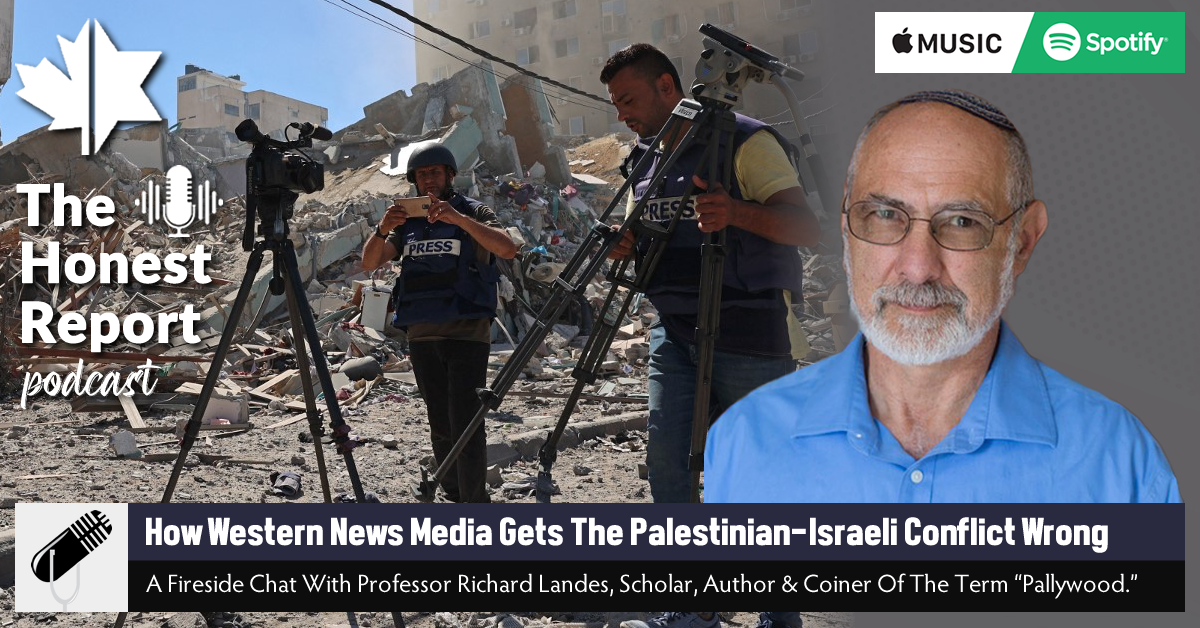 How Western News Media Gets The Palestinian-Israeli Conflict Wrong: A Fireside Chat With Professor Richard Landes, Scholar, Author & Coiner Of The Term "Pallywood."
On September 30, 2000, Muhammad al Dura, a young Palestinian boy, was caught on film dying in the crossfire between Israeli troops and Palestinian terrorists, in the Gaza Strip.
Even before the spread of social media networks like Facebook, Tiktok or Twitter, the video of his death went viral. Almost instantly, Israel was accused of intentionally murdering the boy, though no such evidence exists.
Despite this absence of evidence, the footage became an enduring symbol of the nascent Second Intifada, or Palestinian uprising. But there is little doubt that the death – widely reported by the news media – played a major role.
To help us understand this context, and how the incident's reporting was only a symptom of a larger problem in the news media, we are joined in this week's podcast by Professor Richard Landes. Professor Landes, formerly a lecturer at Boston University, is currently an Israel-based researcher and scholar, who is widely credited with coining the term "Pallywood," referring to staged Palestinian incidents aiming to promote anti-Israel propaganda.
Landes' recent book, Can "The Whole World" Be Wrong? Lethal Journalism, Antisemitism, and Global Jihad, discusses this incident at length.
Welcome to The Honest Report podcast. Please subscribe to our podcast, leave a review, and share our show. If you are interested in sponsoring a podcast, please click here.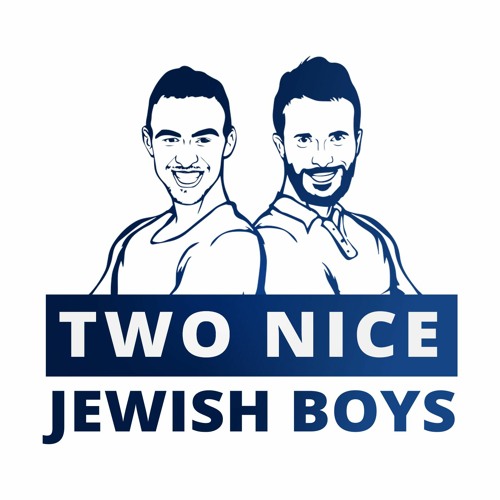 Two Nice Jewish Boys – 2NJB.com
From Medieval Mentality to Modern Politics (Prof. Richard Landes)
Get ready for a journey through time and history, as we explore the impact of media and politics on our world. With the current state of the world being so politically charged and divisive, it's more important now than ever to understand where we came from and how we got here. That's exactly what Professor Richard Landes' new book, Can The Whole World" Be Wrong?: Lethal Journalism, Antisemitism, and Global Jihad, aims to do. As a medievalist and expert in apocalyptic beliefs, Professor Landes brings a unique perspective to the table. He explores the relationship between the medieval mentality and current events, and how it's affecting the world we live in. His book documents the impact of misguided reactions and the disconnect between politicians, the media, and the public. So, without further ado, let's welcome our guest, Professor Richard Landes, to the show! With his extensive knowledge and expertise, he's sure to offer us a fresh and fascinating perspective on the state of the world today. Get ready to have your mind blown and your perspectives challenged!

This is so critical to understand. Retired History Professor Richard Landes coined the term "Pallywood" while investigating the Muhammad al Durah affair back in 2000. After years of writing a blog critical of Western journalism, Landes has now written a new book called Can "The Whole World be Wrong?: Lethal Journalism, Antisemitism and Global Jihad (Antisemitism in America). You do not want to miss this deep-dive conversation on the systemic anti-Israel agenda in the world of media, journalism and the University system.
Foundation for Defense of Democracies
Richard Landes is an historian and author who specializes in medieval millennial thinking. His interests include media manipulation intended to defame, demonize, and de-legitimize the Jewish state.
He joins host Cliff May to discuss his new book: "Can The Whole World Be Wrong? Lethal Journalism, Antisemitism, and Global Jihad."
Post URL: https://www.fdd.org/podcasts/2022/11/11/the-new-millenarianism/

Today's Talmud pages, 
Nedarim 45 and 46
, asks what we should do when the space we share becomes a battleground of two conflicting worldviews. 
Professor Richard Landes
 joins us to explain what a medievalist has to say about contemporary culture, and why our fantasy that, deep down, we all just want to live in peace is dangerously misguided. What can we learn about our moment in time by studying the previous milennium? Listen and find out.
The 'woke' West is assaulting Jews for embracing their heritage | Caroline Glick Show
📺 JNS TV presents: The 'woke' West is assaulting Jews for embracing their heritage Caroline Glick - קרולין גליק and guest Richard Landes discuss the contemporary roots of the demonization of Jews and Israel.👇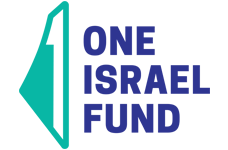 In his new book of that title, Professor Richard Landes delves into the modern history of Lethal Journalism, Anti-Semitism and Global Jihad. In this insightful and at times delightful webinar with Eve Harow he also draws lines between the Middle Ages and today.
Honor, shame, Al Dura, Durban and more.
His new book is a smooth must read for anyone concerned about the convergence of liberalism and the caliphate.
Are Israelis paying the price for embarrassing American Jewry in our insistence on survival?  Are you demotic?  And the answer to his lead question re the world: Yes.